The Unicell Phone Review - "Quality Above Them All"
A couple of months ago, we started hearing rumors about a new and potentially revolutionary kosher phone coming to market. It was supposed to be of very high quality and meant to provide the kosher phone market with a premium and well made option. Features included a Talk and Text version, a Talk only version, 4G calling, long battery life, well made hardware, a crisp monochrome screen, and Usb C charging. The phone comes unlocked and is compatible with both AT&T and T-Mobile, however as of this writing Verizon is not supported. We expressed our interest in reviewing it and were rewarded this past week with a package containing the talk and text model in all its glory. We have had it for a few days now, so this review is going to be our thoughts on it based on how it has performed for us so far. To check it out more, head over to Unicells website at https://unicellphone.com/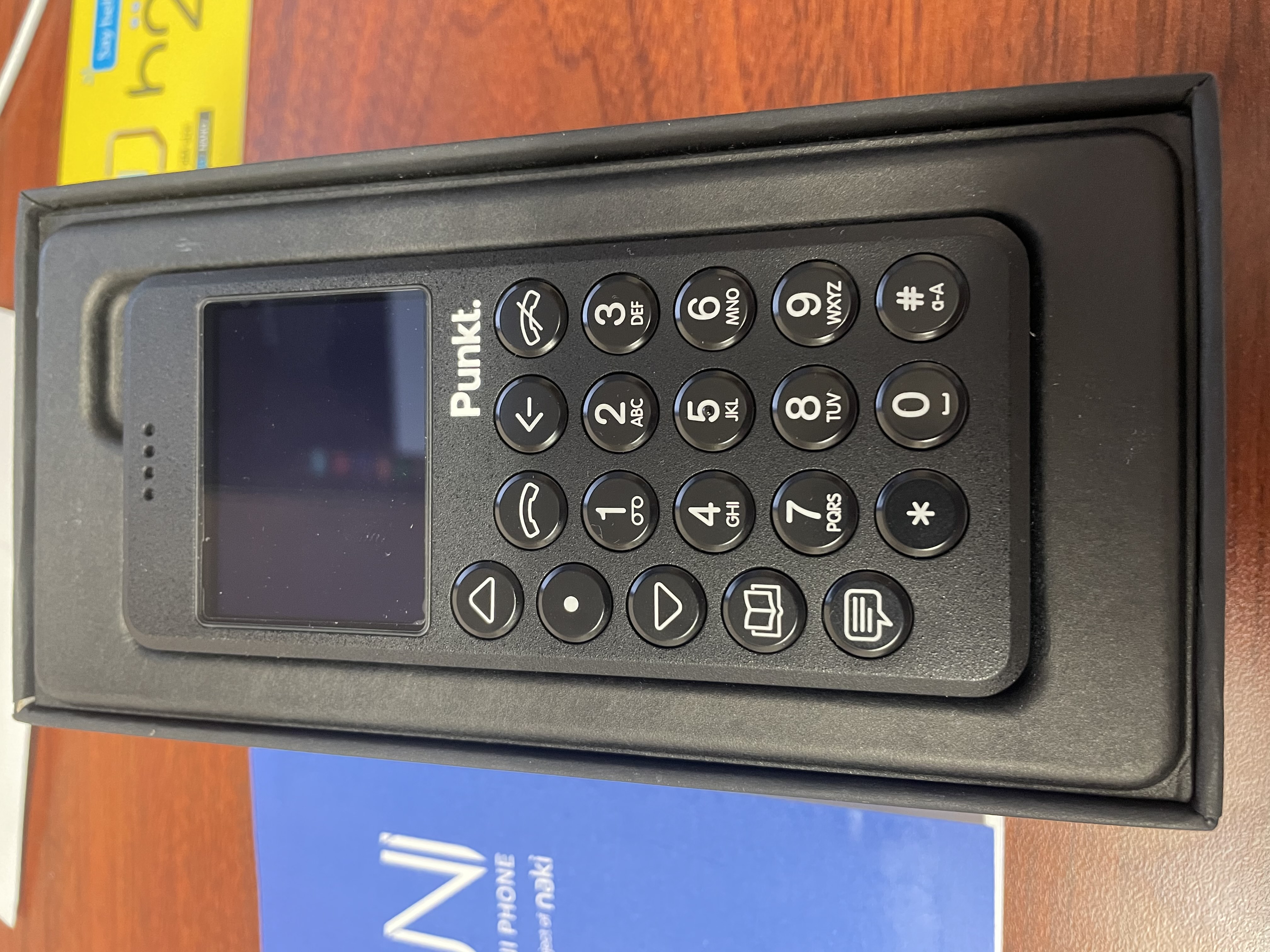 Unboxing
Our first experience with the Unicell phone began with the unboxing. The Unicell comes in a beautifully designed matte black hard box. After slipping off the cover you are greeted with the Unicell phone sitting face up in a fitted hard plastic shell with a notch on top to pull it out. The fit and finish of the box is beautiful and the box and packages just oozed with quality and well thoughout packing. Underneath the hard plastic shell is a hard black paper containing the sim removal tool and underneath that is a black paper box containing the accessories which are 1. A USB C to single earbud cable which contains a mic and call button. 2. A USB C wire for charging 3. A wall charger. Everything was well packed and organized and the single earbud was actually pretty unique and cool. A 10/10 for packaging and accessories.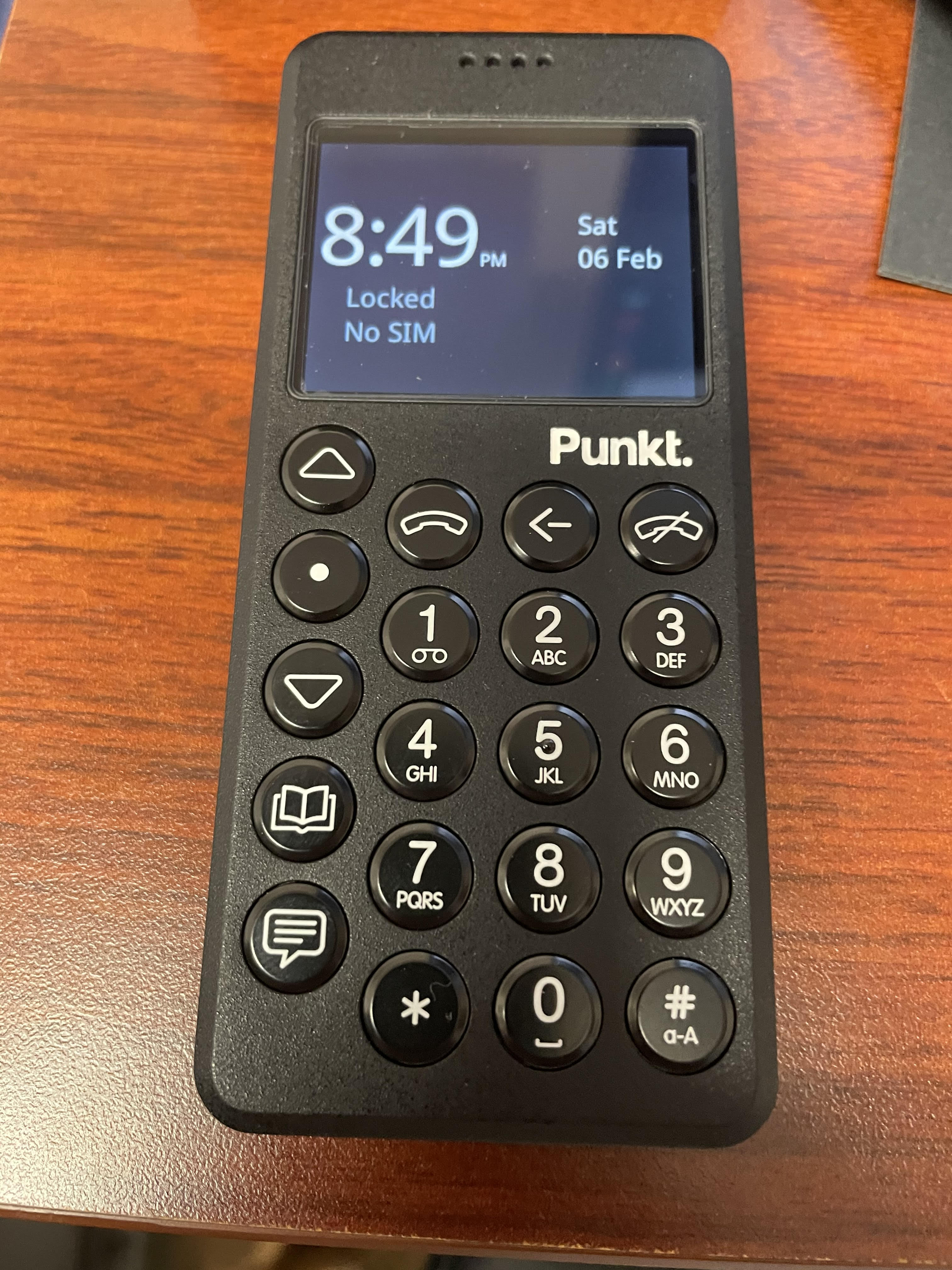 Build Quality
Unicell on their site puts a lot of emphasis on the build quality of the device, given that past kosher phone models have been notoriously bad in terms of quality, we were intially quite skeptical. However after using it for a few days we can proudly say that the phone lives up to their promise. With glass fibre reinforcement on the body, big and precise buttons with good tactical feedback, minimal seams on the body, and a crystal clear monochrome display, the Unicell just oozes quality and premium design. The USB C port is well integrated and slipping the charging cable in and out is smooth without any hitches. The only thing we miss was the lack of volume buttons on the side, but in context of the premium design it actually made sense that Unicell would not want to compromise on the premium feel by adding volume buttons that stick out. Overall the phone is just built really well and we love the feel of the glass fibre in our hand when using it.
Software
Our phone is the talk and text model, so keep in mind that if you order the talk model, you will not have the messaging features which our model has. The phone features calling, text messaging, unlimited contacts, a calculator, a calendar , notes, and bluetooth. All of the applications work quite well in our experience and are pretty much in line with what you would expect from a basic phone of this calibar. 3rd party apps are unable to be installed and in general the OS feels very locked down and limited in what you can do with it, obviously by design. However the built in apps work fine, things are smooth and button press response time is fine. We would honestly have loved to see a music player and maybe a kosher maps app, but you can't get everything.
Kosher Status
One of main areas we set out to probe on this phone was the kashrus aspect, and how well it is locked down. The company claims that this phone features "Blackberry security" so we set out to test out and see what this is and how the phone is protected. Turns out it appears that blackberry added some form of attestation which ensures that the software was not tampered with, you can view that status by going to Settings -> Security and then checking the security status. The company also locked down installing apps over adb, we were able to enable developer options and ADB, but upon trying to install any application we were met with a "INSTALL_FAILED_NOT_SUPPORT" error, so looks secure on that end. We also attempted to unlock the bootloader using fastboot, but again upon reboot it still appeared to be locked. In summary it appears the company actually locked it down quite well and we believe the kashrus is sufficient for its target market.
Battery Life
In our few days of testing, the battery life appeared to be excellent and we expect most users will be able to go a few days on a charge without any issues. The phone also charges in a reasonable amount of time and a quick 15 minute charge will last you a while. This is probably more due to the limited screen and software then anything else, but overall it is a big plus for the users of this phone.
Cost
Unicell sells the phone for $350 in the talk and text or talk only models, they also have a school edition which appears to be available to students for $250. Although we initially balked at the price, we actually understand it after using the device. You are paying for a premium device, something that will last you for years and that runs quick and smoothly. This is quality and there is a cost to that. How many will they sell if up to the consumers, but the value proposition is there.
Summary
In summary Unicell brings a phone with good software and excellent hardware to the kosher phone table. Features like 4G calling and a really premium feel make this phone a winner and makes using a kosher phone actually feel good. The price is high, but you are getting what you pay for and we expect consumers to be quite happy with this phone. Check it out here https://unicellphone.com/
The Single Earbud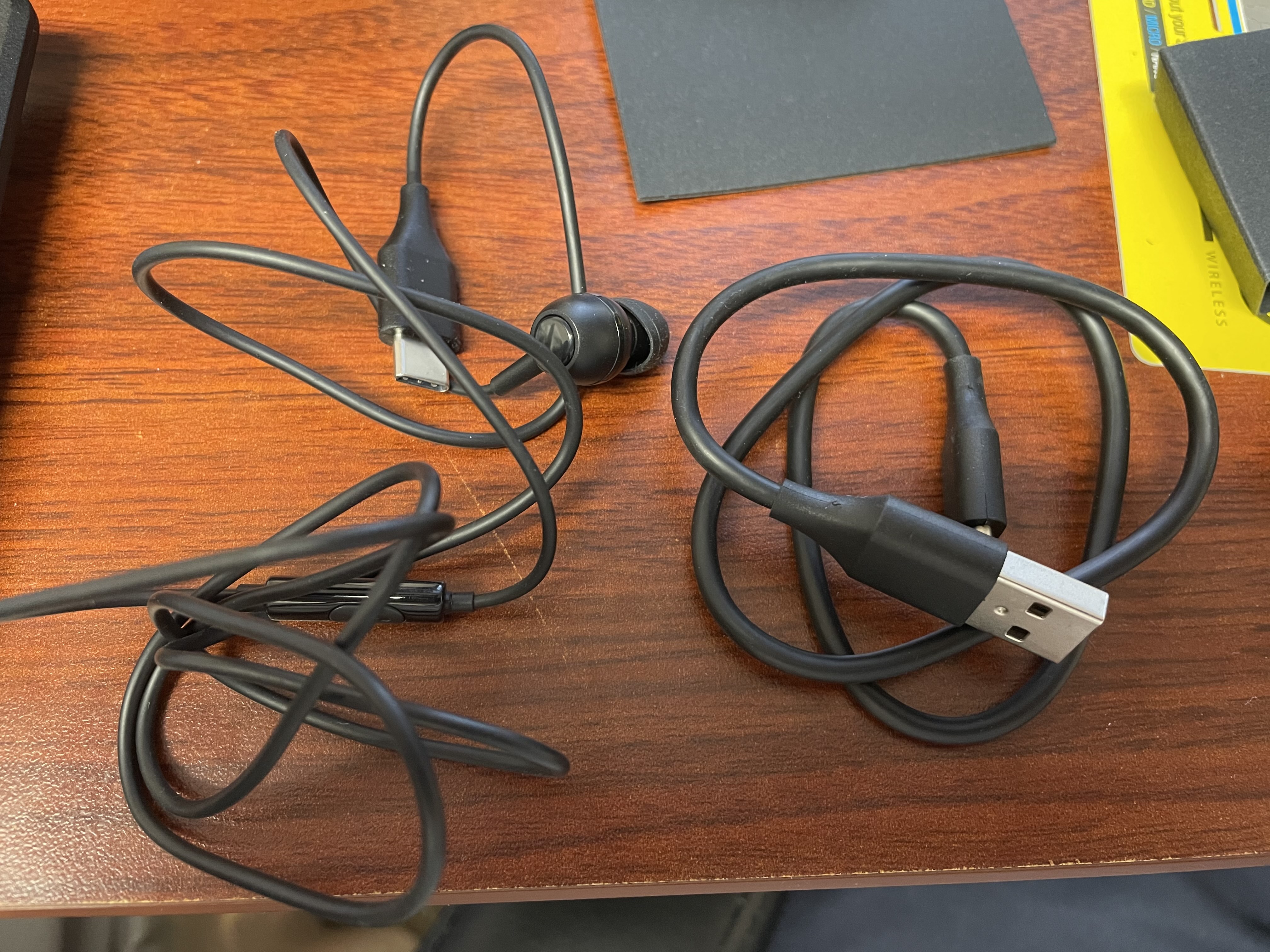 The Box